Plustek OpticPro A320E – A3 CCD Flatbed Scanner, 12″ x 17″ scan Area with 800dpi scan Resolution.
ICA & Twain Compliant. About this item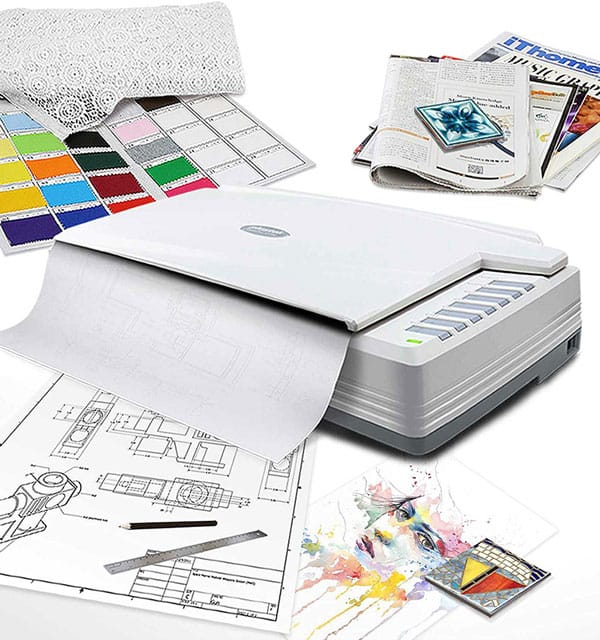 PROFESSIONAL LARGE-FORMAT SCANNING] – up to 12″x17″ scan area , allows you to quickly and easily scan A3-sized and wide-format paper such as maps, drawings, or large bound books and even odd-shaped articles.
[EASY FILE MANAGEMENT] – With Doc Action, you easily scan and save to different file format. It also provides quick access to post-scan destinations, including scan-to-print, email, Windows Public Folder, FTP Web Folder. OCR function can enables searchable content on your scanned PDFs for greater productivity.
[BATCH SCANNING] With A320E, you can scan multiple printed images at one time and save to a Multiple PDF files to a PC or Mac.
[TWAIN and WIA support] – Industry standard TWAIN drivers ensure compatibility with your software.
[Windows, Mac and Linux] – Support Windows 7/8/10/11 , Mac 10.12.x ~ 13.x. User can download the latest version on Plustek website. For LINUX and SANE driver, please ask seller before purchase.
Scanner for large-scale painting and textured artwork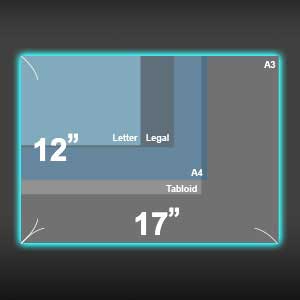 Scan up to 12″ x 17″ (A3) size; digitize your artwork, painting and stereoscopic objects. It is the easiest way to ensure that you get the vibrant reproduction of colors in varies type of art.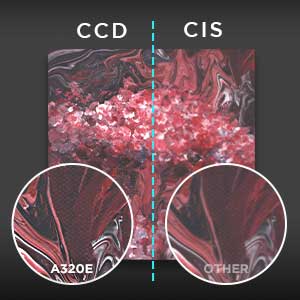 Toshiba 2905 CCD Image Sensor
Compared with CIS, CCD brings you better image quality and higher sensitivity, especially suitable for scanning object which can't lay completed flat on the surface.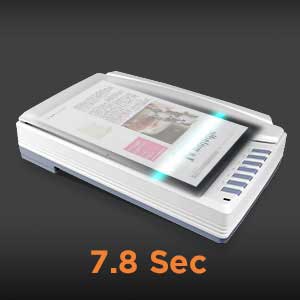 Scan A3 Color and Black&White in 7.8 Sec
Scan A3 Color and Black&White in 7.8 Sec Significantly easiest and effortless artwork digitization from paper-based to electronic format, generate absolute fine and precise image in just 7.8 seconds.
*300 dpi, A3, Color / black&white / Gray @7.8 Seconds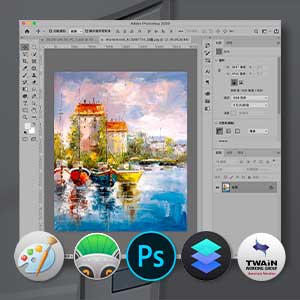 Scan and Edit directly to 3rd party software
We will send the images directly to other software after scanning for more editing function.
By selecting "Scan Utility", the image will be sent to 3rd party software after scanning, such as Photoshop or Paint automatically.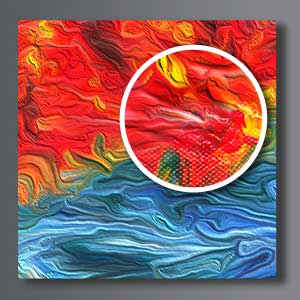 Stereoscopic Image Details
A320E built with CCD sensor, which has higher depth of field; scan result will be clear enough even if the scan object is away from the glass surface.
For instance, the staked strokes of oil painting and the texture of cloth and paper. Even the architrave can be wonderfully presented.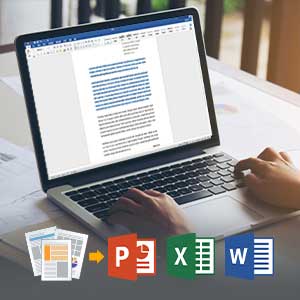 Built-in OCR- export to editable file format
Not only is the great performance of image detail, A320E capable of convert files from paper-based into Excel, Word or searchable PDF format.