International Partners  
Relationships are key to doing business. With their best       softwares we are able to provides wider range of      
solutions into the scanner.     
Ambitious.
Future-Oriented.
Welcoming of Growth.
Plustek Inc. is committed to providing an integrated, real-working solutions to businesses. By creating partners network and community we are able to serve and surpass all of our customer needs.
Our products are designed through the contribution and various technology from trade partners to ensure these products meet and exceed expectations.
Here are our proud International Partners

ABBYY
As a leading provider of document recognition, data capture, and linguistic software, ABBYY provides the foundation for many of today's popular content management and capture solutions. ABBYY's product offerings include: FineReader Corporate Edition, Recognition Server, PDF Transformerand FlexiCapture.
Website:   www.abbyy.com

EMC Corporation is a global leader in enabling businesses and service providers to transform their operations and deliver IT as a service. Fundamental to this transformation is cloud computing.  Through innovative products and services, EMC accelerates the journey to cloud computing, helping IT departments to store, manage, protect and analyze their most valuable asset — information — in a more agile, trusted and cost-efficient way.
Website:  www.EMC.com.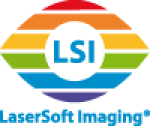 Founded by physicist Karl-Heinz Zahorsky in 1986, LaserSoft Imaging AG, continues to enhance SilverFast, making it the world-wide standard for scan software. Additional SilverFast products like SilverFastHDR and SilverFastDCPro have also become well-known software applications to work with RAW data from scanners and digital cameras.
Website:  www.silverfast.com

Founded in 1987, NewSoft is an acclaimed producer of award winning imaging, digital document and digital TV related software. NewSoft focuses on integrating hardware and software. NewSoft is well known for its advanced technology, innovative design, and diverse product lines.
Website:  www.newsoftinc.com

Dokmee is a secure, easy to use document management system designed for a variety of purposes including document capture and storage, search and retrieval, and file sharing. Dokmee adapts to any business model by maximizing accessibility and functionality in repositories of all sizes, while increasing collaboration and communication between users.
Website:  www.dokmee.com

ScanPoint® creates innovative, effective and affordable content management and paperless workflow solutions to help businesses in any industry and of any size. Our flagship product, EasyFile CMS is a complete Content Management Solution that allows you to store and manage virtually any type of information and maintain it in its native format.
Website:  www.scanpoint.com

ColumbiaSoft is a document management software company that helps businesses improve and automate document centric business processes. ColumbiaSoft software, called Document Locator, is connected with mainline business applications, leveraging integration with Microsoft and other leading technologies to make it easy for people to use.
Website:  www.documentlocator.com

As a trendsetting software development firm, Square 9 has become a creative force in the next generation of both on premise and cloud-enabled Content Management solutions. This has allowed organizations of all sizes to fully embrace the reality of a paperless office.
Website: www.square-9.com/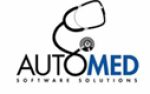 AutoMED offers affordable opportunities for physician practices to automate their practices. Our iPatient solution pioneered mobile computing solutions for providers and currently offers solutions for the ambulatory, hospital and military health-care segments.
Website:  www.emr4you.com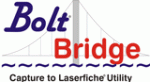 BOLT Bridge (for Laserfiche) is a connector software that makes distributed scanning simple and affordable. By utilizing the Plustek DocAction feature BOLT Bridge can reduce the task of scanning, naming, indexing, and routing of documents into Laserfiche to as little as one press of a button.
Website: www.boltbridge.com

Brooklyn College is one of the 24 City of New York University (CUNY) colleges. It has a longstanding reputation of innovation with technology. The Library has a unit called Academic IT which creates and supports various technological solutions that meet Library and College-wide needs.
Files:  book-scanner PDF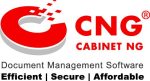 Cabinet NG's (CNG) document management software migrates manual paper-based processes into efficient electronic workflows. As a result, businesses can increase productivity, reduce paper, save money, and meet compliance requirements.
Website: www.cabinetng.com

CAPTURE PLUS- Capture Plus is a sophisticated, low cost, easy to use application that provides user definable document processing functions that include: ODBC connectivity, Full or zone OCR (2 engines), Barcode Processing (1D and 2 D), OMR, Forms Recognition, OMR,  numeric ICR, etc. Consulting/training is provided with the purchase of the software.
Website: www.captureplusdms.com

Established in 1996, DocuLex offers years of experience in the field of document and content management software development. DocuLex serves over 1000 customers with its award winning Archive Studio Content Management and Document Management Software Suite.
Files: www.doculex.com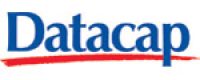 Since 1988, Datacap Inc. has provided award-winning capture and forms processing software solutions worldwide. Datacap Taskmaster transforms paper into information, increasing efficiency while reducing costs and process time.
Website: www.datacap.com

eFileCabinet, Inc. offers a suite of enterprise content management (ECM) products and services that help businesses and individuals work quicker, smarter and more collaboratively.
Website: www.efilecabinet.com

Remark Office OMR®, from Gravic, Inc., is the leading Windows based OMR forms-processing software package for surveys and tests. The software recognizes optical marks (bubbles and checkboxes), computer-generated characters (OCR) and barcodes.
Files: www.gravic.com/remark/

GoScan is simple, smart, and secure scanning software. GoScan drives any scanner and transforms paper into electronic files. Just enter the number of pages and press the big green "GO" button. It's that simple.
Website: www.goscan.com

Ariel® for Windows® from Infotrieve. It's all you need to turn your PC, printer, and scanner into a state-of-the-art document transmission station on the Internet.
Website: infotrieve.com/ariel/index.html

KROLL Computer Systems Inc. is a national sales and support company solely dedicated to providing "end to end" solutions for the PHARMACY software and hardware marketplace.
Files: www.kroll.ca

Laserfiche creates simple and elegant enterprise content management (ECM) solutions that help organizations run smarter. Since 1987, more than 27,000 organizations worldwide-including federal, state and local government agencies.
Website: laserfiche.com

M-Files is a document and information management solution that is extremely easy to use without trading off the features necessary for managing the information critical to your business.
Website: www.m-files.com

MDHost provides a comprehensive suite of integrated software-as-a-service [SaaS] software applications from patient appointments, patient health records, claims processing, patient billing and other services associated with running a healthcare practice or clinic.
Files: www.mdhost.com

Westbrook's Fortis document management software captures, indexes and stores paper and electronic documents and images into one centrally located system.
Website:  westbrooktech.com

Upland's FileBound delivers document and workflow automation applications that improve the operation of any organization by connecting users with the information they need to work more efficiently and effectively.
Website: fileboundoz.wordpress.com
The Results Were Amazing
With good relationship with partners, we are able to penetrates local businesses or local government instances and provides solutions to their work demand.
Simply, we are dedicated to uncovering ideas through creativity—in both thinking and implementation. Our process and investment are mainly to gives customers sophisticated and comfortable product to use on real-work environment.