The Plustek OpticBook 4800 helps you create, scan and store thick books with ease!
The Plustek OpticBook 4800 is a fast, cost effective, simple, innovative solution for scanning books, magazines and bound materials.OpticBook 4800 includes everything you need to create searchable PDFs from your books, magazines and bound materials.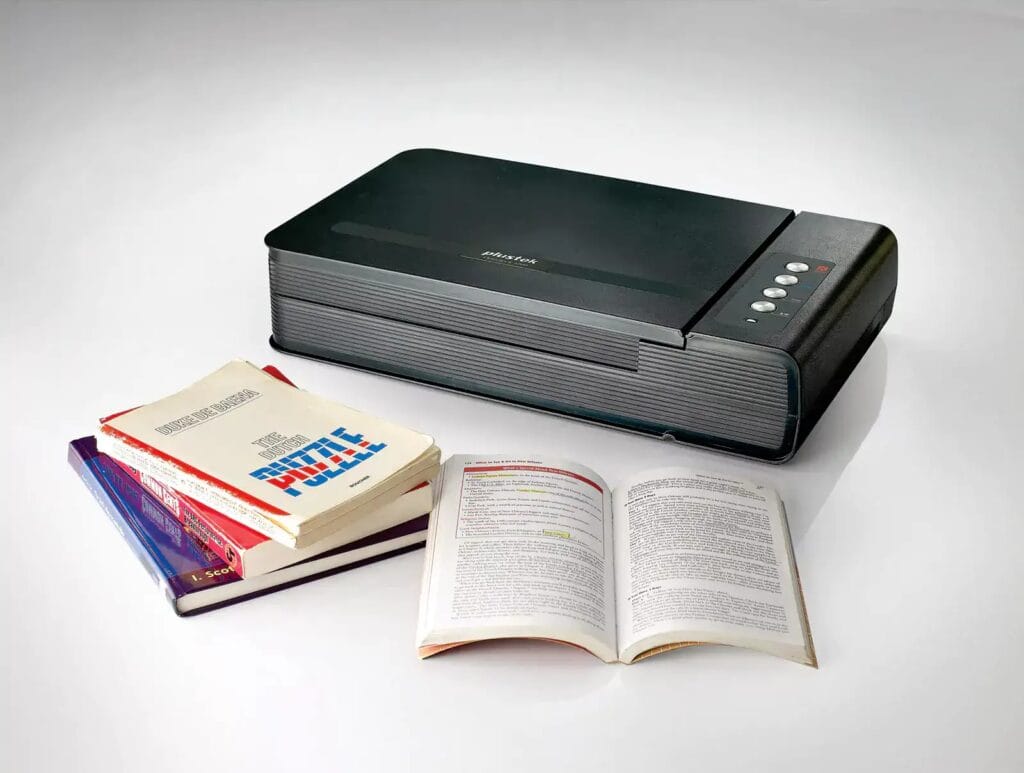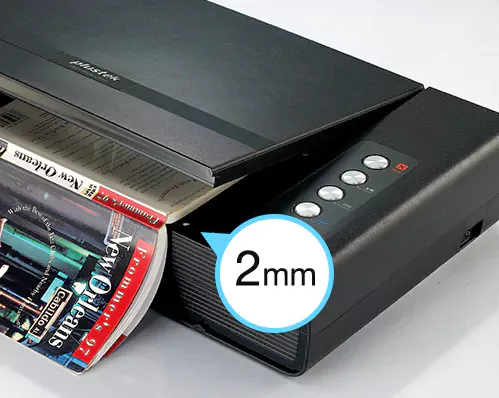 2mm Book Edge Design
An integral part of Plustek's SEE (Shadow Elimination Element) Technology, the unique book edge design (2mm) of OpticBook 4800 eliminates the book spine shadow and text distortion of traditional books while copying and scanning. The intelligent design avoids the need for a large, expensive overhead scanner or complicated image-editing software.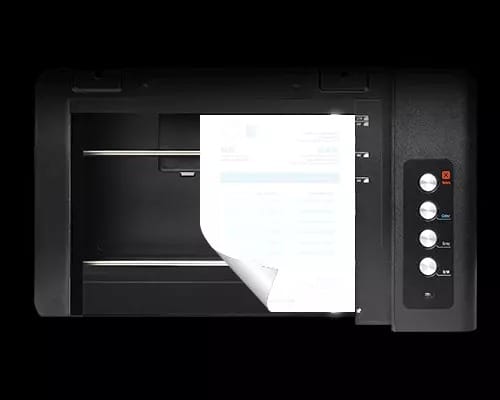 Fast Scanning
Ergonomic design for fast and efficient scanning. Scan speed only 3.6 sec. for an A4-size color, grayscale, B/W scan at 300 dpi.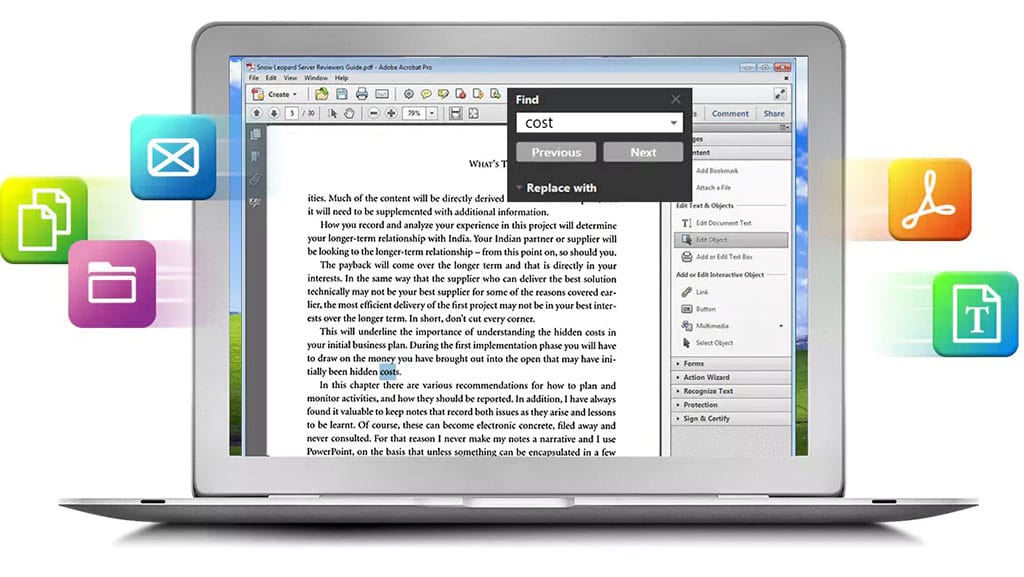 Searchable PDF
Searchable PDFs provide higher security, reliability and easiness to transit and exchange documents while preserving the look and integrity of the original documents, including fonts, graphics, images and layouts. It can convert images into text that can be copied directly and be convenient to search by keywords to quickly find relevant paragraphs in entire articles and books.