The Plustek OpticSlim 1680 makes everyday scanning seamless and fast.
Looking for ways to stay organized?The Plustek OpticSlim 1680 delivers astounding-quality scans at fast speeds, so you can quickly scan vibrant artwork and images to share your colleagues and customers.With a sleek and compact design,the OpticSlim 1680 uses less desktop and storage space than other A3-sized scanners, which is suitable for the desktop.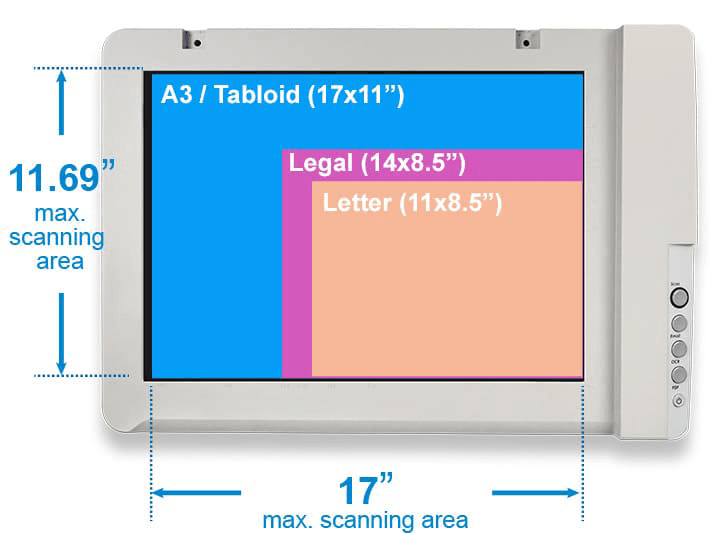 A Perfect Solution for Large Format Document Scanner
The OpticSlim 1680 is an 11.69″ x 17″ tabloid sized scanner, designed for large format document scanning. It can simultaneously scan two pages spread book, two letter-sized pages, large-format magazines, legal-sized documents, scrapbooks and newspaper.